Sketra Home Run Treadmill
Est. Delivery within 5-9 Days
Includes GST & Delivery Charges for Prepaid Order's
MRP: 32,999 | Regular Price: 29,999
offer valid till 10th June, 2023
days
hours
minutes
seconds
days
hours
minutes
seconds

3.5HP BLDC Motor - Run continuous upto 2 Hrs
Wide & Long Lasting 48 x 16 Inch Running Deck

Padded Foam + 7 Tier Soft Board Cushioning
Inbuilt Voltage Fluctuation Protection Unit
Space Saving treadmill with vertical folding

Max Running Speed upto 12 Km/hr
Bluetooth Enabled Speakers
Pair your Device with On Console Device Holder
Upto 120 KG Max Weight Bearing Capacity
Easy Speed Adjustment with Swipe Control Button
LCD Backlit Display shows workout stats

Low maintenance with Silicon based Lubrication
PAN India Delivery / Onsite Support Service

Warranty & Part Replacement Cost


















Need Demo?

Get it from the comfort of your home.
Get Expert Suggestion, Live Whatsapp Video Call Demo
& Detailed product information.
Toll Free +91-8929942052 | Mon-Sat 8:00 AM- 9:00 PM
info@sketra.com
Easy on Joints, Easy on Knees
To ensure the safety of knees which every other company ignores Completely Redesigned the Cushioning system, padded foams provided at the rear of the deck to reduce impact & pressure on joints.
How

Home Run

better than

Other Brand
Inbuilt Voltage Fluctuation Protection Unit
No. Voltage Fluctuation unit in other brands
2 PLY Advanced PVC Rubber Belt with 5 year warranty
Cheap Quality Single Ply Belt
Padded Foam + 7 Tier Soft Board Lessen impact on knees
Hard Running Deck which leads to joint pain
FCC /CE Certified Parts For longer Durability & best quality treadmill
Non Certified Parts to keep price Low
Brush Motor cannot run more than 40 Mins in a stretch
BLDC Motor Tested to run 2 Hours straight
Bigger Running Area 16 inch wide x 48 inch long
Simple pin/lock type folding
Bluetooth mobile connectivity
No bluetooth mobile connectivity
Vertical & horizontal folding options
Only Vertical Folding option
Heavy weight bearing capacity 120kg for walking & 100 kg for running
Light weight bearing 80-100kg for walking & 60-80kg for running
120 KG Weight Bearing Capacity
Home Run comes with Hydraulic Easy Assist Folding Mechanism.
To fold lift the treadmill from the one end & to unfold simply tap with your feet to unfold it
120KG Weight Bearing for Capacity for walking & 100KG For Running .
Pair your phone with treadmill to enjoy un interrupted music while work out
Store number of water bottles in the console of the treadmill


Payment Options
Pay Full Amount - Complete Your Full Payment on the Website & Get Rs500 Instant Discount
Pay Deposit - Pay 10% to book the order and the rest in cash upon delivery.
Cash on Delivery - Pay the full amount in cash upon delivery with additional charges.
10 Days Home Trial
Experience Sketra Treadmill risk-free for 10 days. Not for you? Get a full refund if you decide to send it back.
Damaged Product Received? Return or Replace with no extra charges
Not satisfied? Return your product by paying one-way shipping charges of up to Rs2500.
Setup & Onsite After-Sale Service
After delivery, a technician will come to your home to install and demonstrate the treadmill.
Any problems with your product, At Sketra, we offer doorstep assistance. If a service is required, our technician will come to your home.
How Warranty Works At Sketra
Complaint Submission
Register your complaint by visiting the contact us page. The executive will request photos or videos to better understand the problem & Complaint id will be generated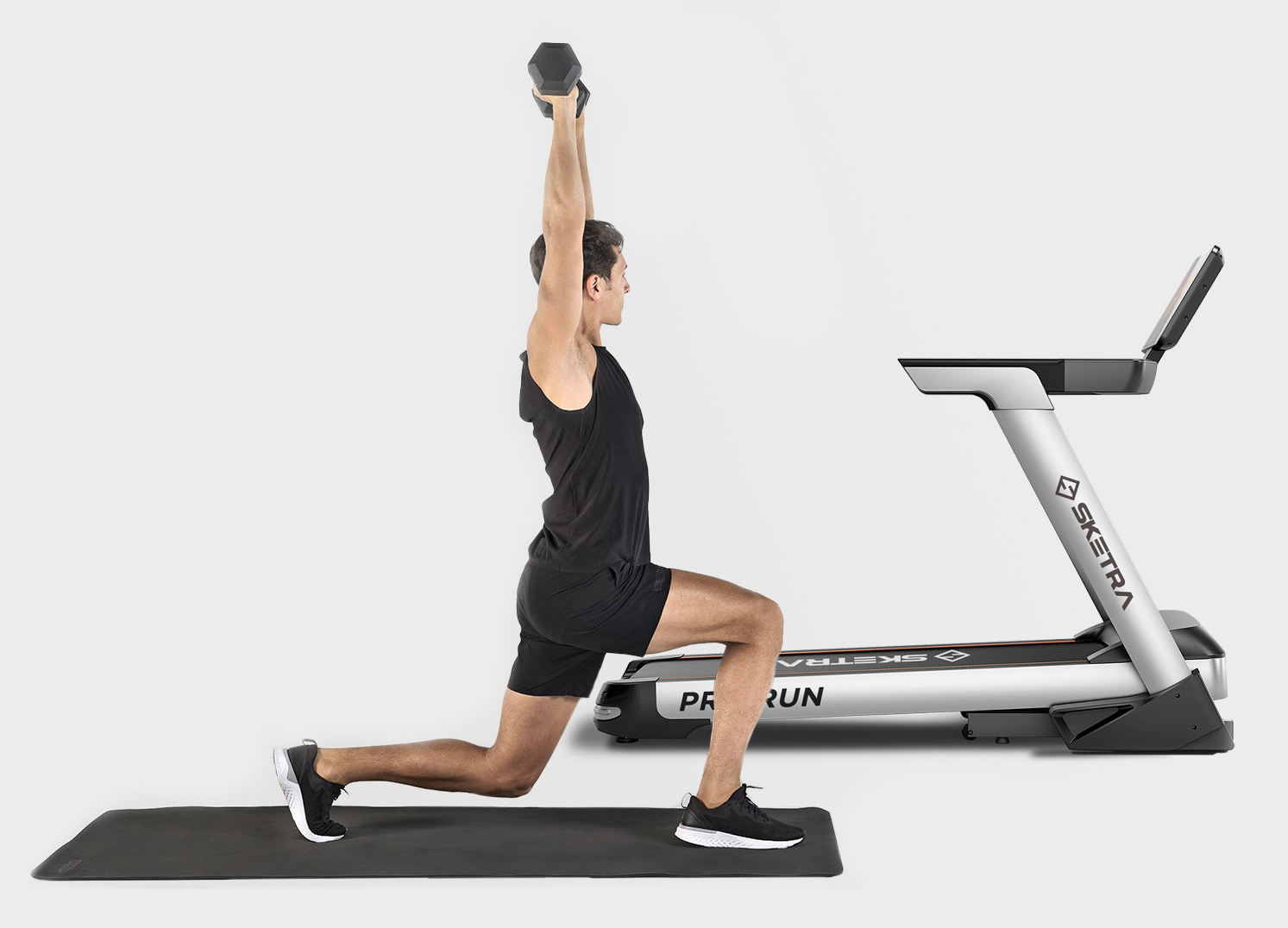 Complaint Classification
Wear & Tear - Problems that do not necessitate the replacement of any parts are resolved in as little as three days.
Malfunction in Parts - If any parts need to be replaced, it will take no more than 7 days in metro cities, and no more than 15 days in the rest of India.
Spare Parts Delivery
If necessary, replace any spare parts. The replacement part will be delivered to the customer's location within 7 days of submitting the complaint.
Technician Visit
The service executive will come to the customer's home to resolve the issue, and the customer will have 5 days to inspect the product for any remaining issues.
We would love to tell you more about India's Best Treadmill