Sketra Intense Run Treadmill
Est. Delivery within 5 - 9 Days,
Includes GST & Delivery Charges for Prepaid order's
offer valid till 8th October, 2023
days
hours
minutes
seconds
days
hours
minutes
seconds

8.5 HP Heavy Duty AC Motor - Work continuous upto 72 Hrs
Dynamic Running Platform - 61 x 21 Inch
Honeycomb silicone shock absorption system
Performance Monitoring Show all workout stats
Auto Heat Dissipation System

Easy Quick Access Button Panel
20 Km/hr Max Running Speed

25 Grade Auto Inclination for Simulate hill training
5 Ply Advanced PVC Rubber Belt
Bluetooth Enabled Multimedia Speakers
Dual Hand Grip with Heart Rate Sensor
Upto 200 KG Max Weight Bearing Capacity
Heavy frame for intense gym usage
PAN India Delivery / Onsite Support Service

Warranty & Part Replacement Cost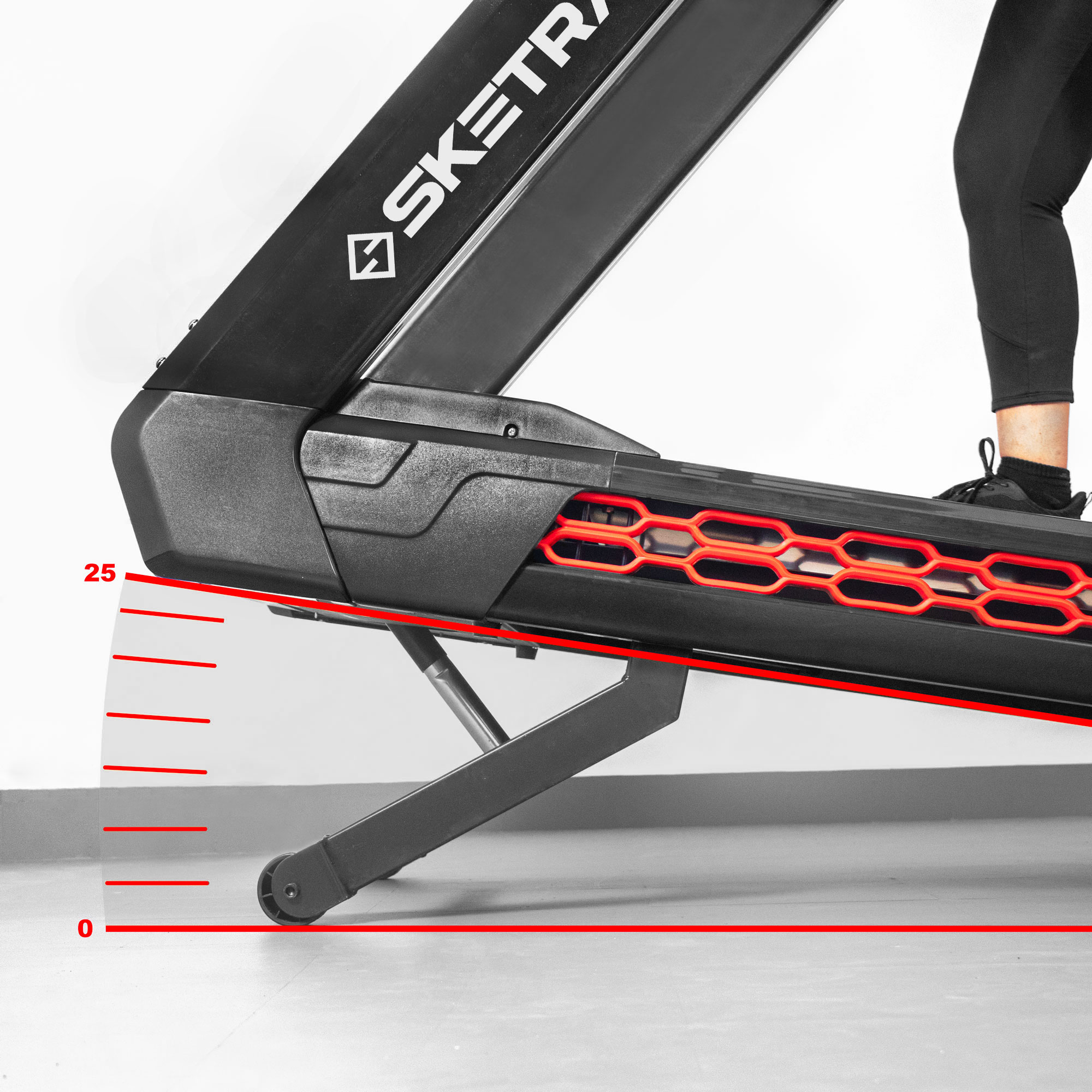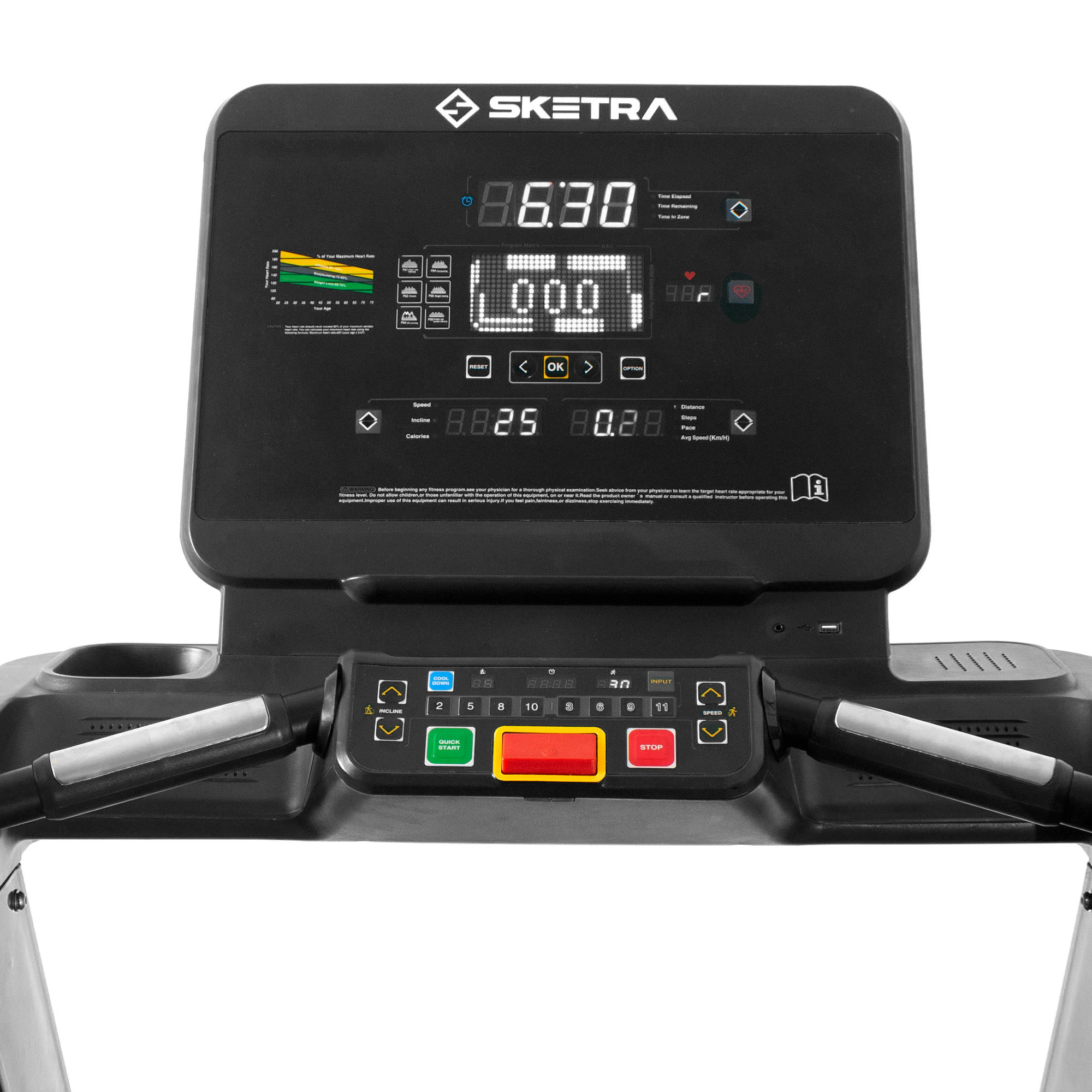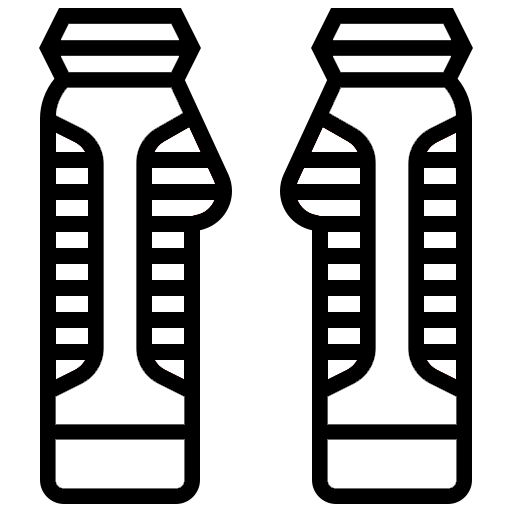 Elevated Training Performance
Achieve unparalleled training performance with the dynamic combination of an elevated 25-level inclination and advanced features, pushing your limits and unlocking new heights of fitness excellence.

Professional Commercial Treadmill
Intense Run Treadmill with 8.5 HP Commercial AC Motor gives max speed upto 20 km/h.

Enjoy a seamless and spacious running experience of 61 x 21 Inch running surface , designed for maximum comfort and freedom of movement.
Elevated Training Performance

Conquer new fitness frontiers with a formidable 25-level incline that takes your workouts to unparalleled heights.
Max Weight Wearing Capacity

Intense Run Treadmill has the capacity to bear upto 200kg for walking and 180kg for running.
Experience the cutting-edge running surface that effortlessly adjusts to your unique running style on 61 x 21 inch running surface , effectively dissipating impact forces to protect your joints during slower speeds, while delivering dynamic elasticity for explosive sprints.
Honeycomb Silicone shock absorption system
Experience the ultimate in comfort and support with the innovative honeycomb silicon cushion surface, engineered to provide optimal impact absorption and a luxurious feel during your workouts.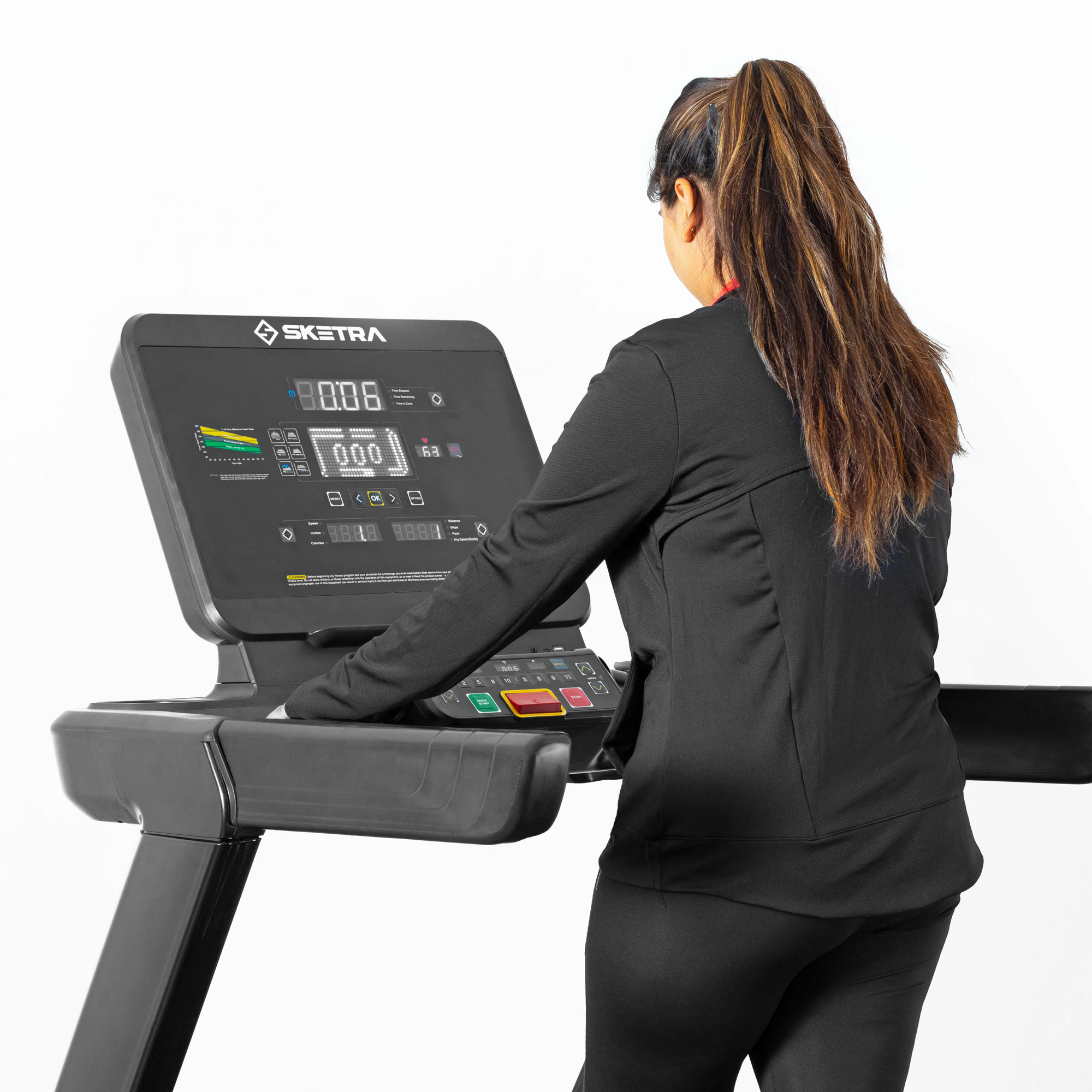 The integrated console presents comprehensive performance metrics for real-time monitoring, irrespective of body position. It showcases Incline level, speed, calories, distance, pulse rate and seamlessly connects to Bluetooth-enabled devices for media player.
Motor Power

Max Speed
Display
Panel
Running Surface
Belt Size
Load
Net Weight
Incline
Speaker
: 8.5 HP Commercial AC Motor

: 20 Km/h
: Backlit Display (Readout- Time, Speed, Calories, Distance etc.)
: Easy Access Panel for easy setup of Speed, Inclination, Programs
: Honeycomb silicon cushion system
: 61 inch Long x 21 inch Wide
: Max upto 200 KG
: 170 KG

: 0-25 Grade Auto Inclination
: Bluetooth Enabled 20 Watts Dual Speakers


Payment Options
Pay Full Amount - Complete Your Full Payment on the Website & Get Rs500 Instant Discount
Pay Deposit - Pay 10% to book the order and the rest in cash upon delivery.
Cash on Delivery - Pay the full amount in cash upon delivery with additional charges.
10 Days Home Trial
Experience Sketra Treadmill risk-free for 10 days. Not for you? Get a full refund if you decide to send it back.
Damaged Product Received? Return or Replace with no extra charges
Not satisfied? Return your product by paying one-way shipping charges of up to Rs2500.
Setup & Onsite After-Sale Service
After delivery, a technician will come to your home to install and demonstrate the treadmill.
Any problems with your product, At Sketra, we offer doorstep assistance. If a service is required, our technician will come to your home.
We would love to tell you more about India's Best Treadmill